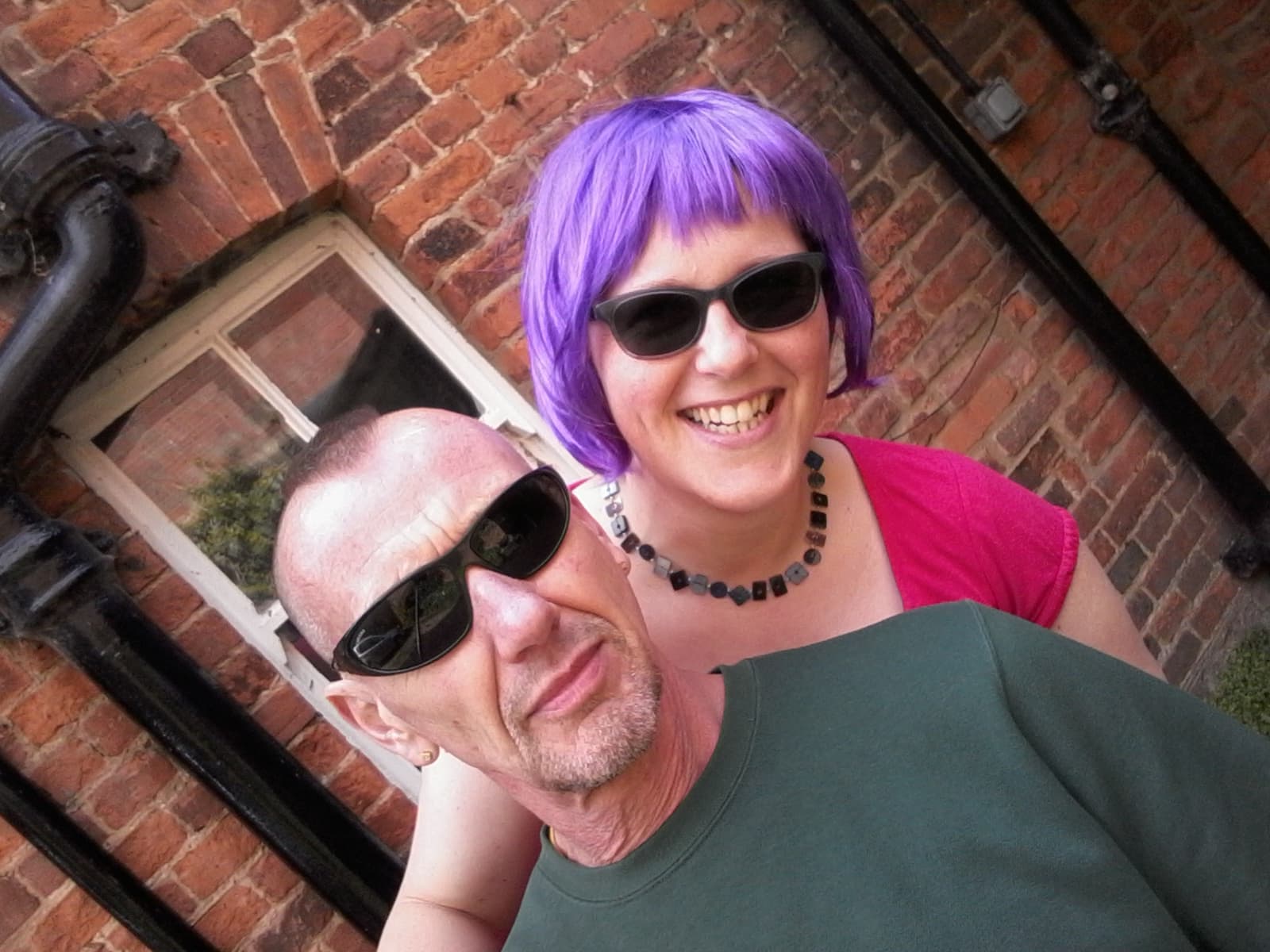 "DGX are a recording band with Gary as the songwriter, guitarist and lead singer, and Dawn who is on keyboards, percussion and backing vocals. Gary has been a singer / songwriter most of his life playing in various bands. He has played at The Marquee, Wardour Street in London and supported the likes of Marillion, Mud and Alex Harvey. More recently he formed the band 'Two And A Half Days' with some other musicians in King's Lynn, cut a few demos and entered the Battle Of The Bands. Early in 2016 he decided to concentrate more on songwriting, and teaming up with Dawn as DGX, with their own studio, allowed creativity to be let loose and numerous songs to be recorded!
Dawn has always enjoyed music and remembers singing with her family around the pianola as a child. She has a musical ear and if you hum it, she can play it! Dawn classically trained in piano as a teenager, and with DGX she has broadened her style and enjoys helping Gary get the music out of his head and into sound. DGX songs have a natural live feel and some quirkiness! Musical influences are wide, across genres, from Mary Poppins to Black Sabbath! Favourite artists are The Beatles, Arcade Fire, Nirvarna, Eminem, The Pixies, The Weekend etc etc.
The first song DGX recorded was 'Move On', which was a departure from what Gary had done with his previous band, and began creativity of a different kind with the accompanying video. Every song has a story or meaning behind it, so their music videos provide an insight to what the songs are about. Inspiration for lyrics comes from everyday life, odd phrases people say, and even the Inbetweeners movie!! DGX have had a song played by BBC Introducing on Norfolk Radio and also created a 'mini-album' CD in 2016 sold for charity at King's Lynn music Festival Too. They now look forward to distributing their music more widely with DJD UK Global Music and see what the future holds!"