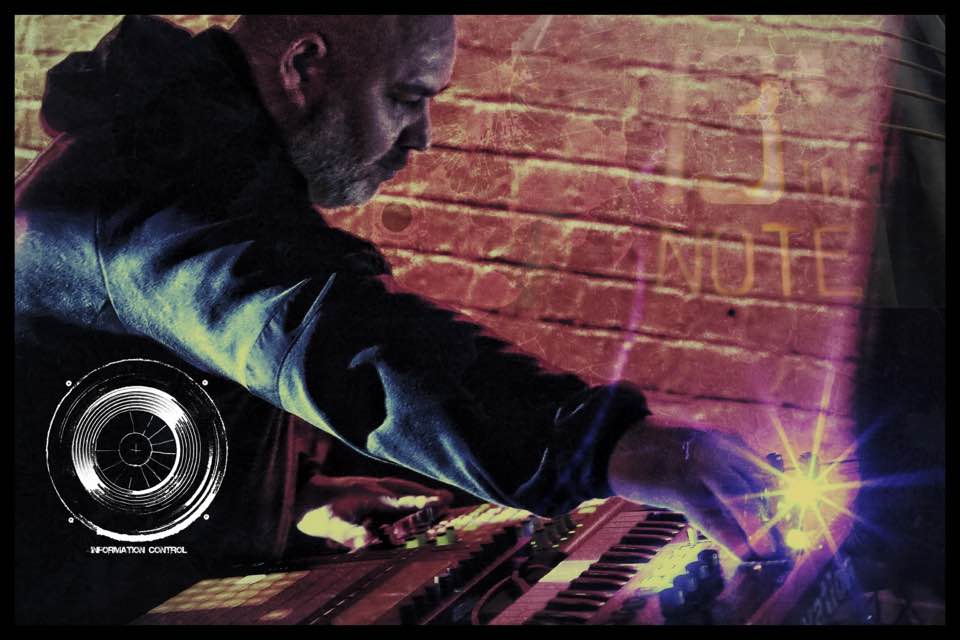 My name is Michael Greig, aka Information Control. The type of music that I love making is electronic based using Ableton and Cubase to put my ideas together. Having said that my influences growing up as a kid was my old mans Beatles records amongst a few others, blasting out from the old twin record player/radiogram
Having been taught to play guitar from the old man the fascination of how music was put together onto a record set me on a path to buy a small Fostex x-18 four track for recording to tape. Since then I have been in many bands with friends throughout the years mainly playing rock-based guitar, keyboards and bass.
I then bought myself a Korg 12 track hard disk recorder and my recordings where getting more electronic by the day and I thought to myself I wonder if I could transfer my files to a proper studio for recording. I phoned a studio that I found in an evening times advert called the Doghouse in Glasgow and ended up booking a session to try it out.
Rico who owned the studio managed to transfer all my files over and do a fantastic production job introducing me to computer based recording and production techniques. The stuff he was doing in Pro-tools blew my mind and I needed to get a computer set up. Thanks to Rico and Chris who helped me set this up at my home and set me on my way to using Nuendo. Rico who is a fantastic artist as well as producer asked me to support him with his album launch, which was just a brilliant memorable night all-round.
With the Information Control project, which was now more geared to using technology, and creating electronic based compositions I found myself playing throughout the country from Dublin Castle in London to the Classic Grande and King Tuts in Glasgow and even a festival in Norway.
Having had quite a few years hiatus from gigging I am currently recording solo in my own studio set up at home, still fascinated with how its all put together, still learning and now looking to get something that I am happy being out there on the DJD UK Global label with an EP and Single release with more to come.