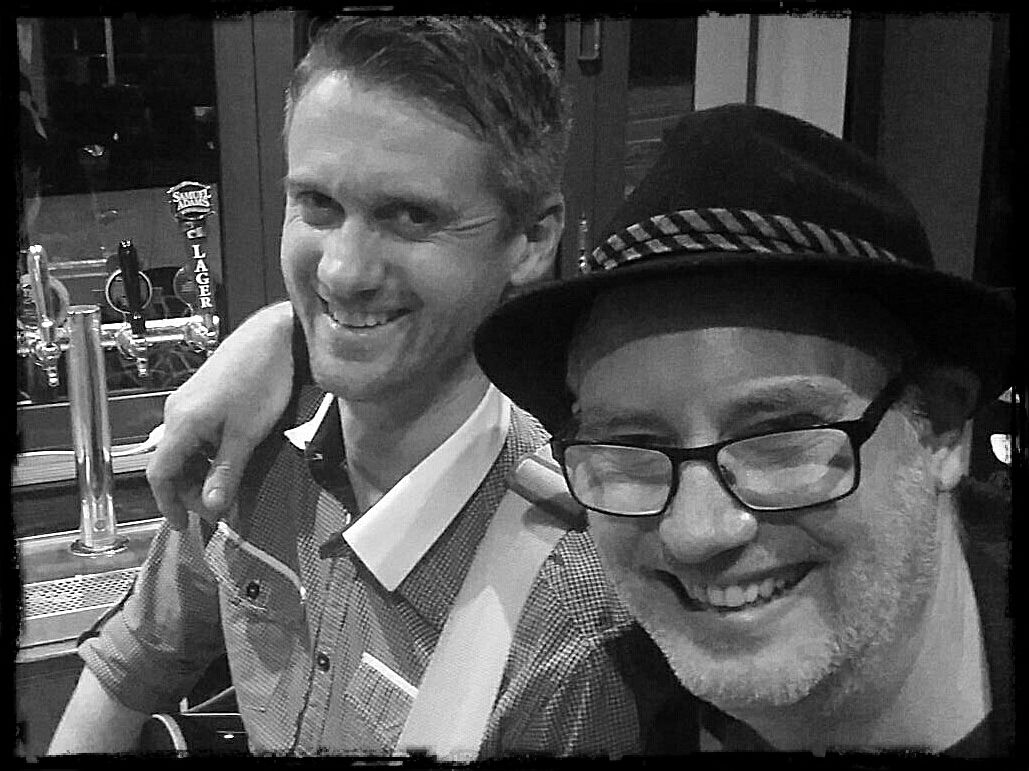 Once upon a time a kid came around to my house for guitar lessons, well many years later and several bands later the master and the apprentice, now the apprentice and the master have joined forces to create a guitar band where we stomp and twang called The McAvaneys... Influences range from Bowie (excuse my vocals), Queens of the Stone Age, and Band of Horses.. The McAvaneys reside in Melbourne and are currently signed for their first release this year with DJD UK Global Music.
Graham Horne (lead vocals/guitar)
Graham grew up in Sydney and was part of several bands (The Hands, and played with members of Matt Finish (hit short note) in the 80's), moving to Melbourne in the early 90s Graham joined Augury Australis and enjoyed these years as lead guitar with the band. During this time Graham taught Damo how to play guitar, it was only natural that years later the two would join forces.
Damon Goulas (lead guitar)
Damon cut his teeth twanging and playing guitar doing session work for the likes of "The Drifters" and went on tour with them, yes "Under the boardwalk The Drifters" He was also the guitarist in the "Down South Dukes". He was persuaded (bribed) by Graham to form "The McAvaneys" and his country/twanging influences melt beautifully with the style of the band, he certainly brings talent in spades to the table and is an integral part of the band's sound.